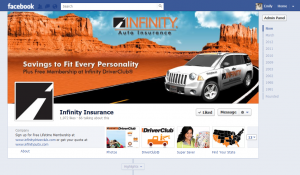 We all know that Facebook's Timeline for pages was no April Fools joke. On March 30th, 2012 Facebook made the mandatory switch for all Facebook Pages from the standard layout to the new Timeline. Along with the launch came a myriad of hopes and dreams and a few dashed strategies. Gone are the days of landing pages and 100+ page tabs. The new Timeline is streamlined and story focused.
Timeline Elements Sizes
Cover Photo: 851×315 px
Profile Image: 180×180 px
Page Apps (Tabs) Image: 111×74 px
Highlights: 851×315
Page Tabs: 810 px wide
Pro's & Cons'
Timeline Pros:

Totally redesigned interface
New Admin Panel to better manage your interactions
Better layout for the top 1/3 of the page with large panoramic cover photo, standout profile image and larger Application Buttons
Timeline Concept is a great showcase for the long standing corporation
New Feature: Pinning a post to the top of the page
New Feature: Activity – see how your friends are mentioning the Page
New Feature – Messages for Pages
Fan Page Tabs now have more room!

Timeline Cons:

Lost ability to create Splash Pages and Fan vs. Not Fan Content
Lost the ability to hide posts made by users
Limit to 12 (Including Facebook default) Visible Applications
The New Highlight feature can really cause layout problems by blocking the usual flow of the Timeline
Smaller logo icon in the news feed
Where does that leave us? In a pretty good place actually. We can now push content into the past, present and future of our timeline!