Harper's Story
Role: Web Designer, Print Designer
Platform: Web, Print
Client: MUSC Office of Development
Relationship: Employee
Description: When the staff writer for the development office heard about Harper's story, she knew she had something special. While she worked with the videographer to edit the thousands of hours of raw footage into 6 succinct chapters, and to write stories for each chapter, I began working on the best way to present this hybrid story.

The mobile friendly microsite was built with a parallax landing page full of impactful images, chapter headings, and teaser text chosen to mirror the emotional roller coaster this family had inadvertently signed up for. Each chapter was given its own page with a video and a text component that toggles between the full-length written chapter story and the medical glossary, allowing the viewer to watch and read without needing to leave the page.

Distribution of the Harper's story microsite was handled in our monthly e-newsletter Thank-You Notes and garnered an above average click-through rate. The story also gained a second life in print as the 2017 Annual Report on Charitable Giving to the MUSC Foundation.

Harper's story began as raw footage of one family's devastating diagnosis, but our team was able to turn this compelling story into a Grand Golden Case Award winning microsite.
https://www.case.org/awards/circle-excellence/2018/changing-whats-possible-harpers-story
Circa: 2017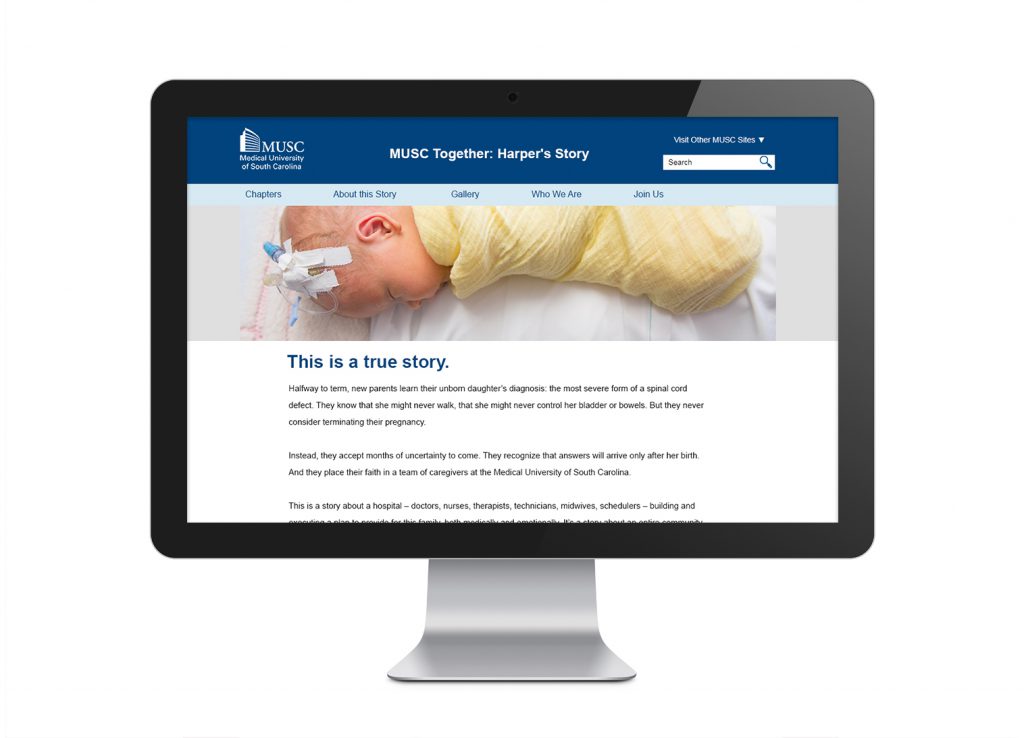 Website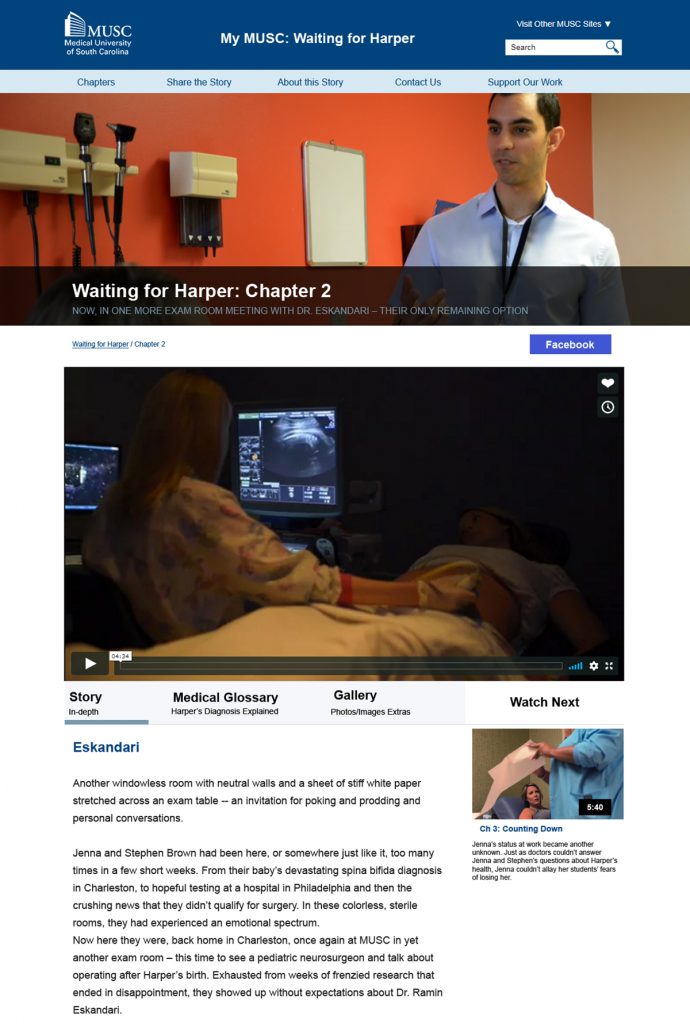 Annual Report