Webmasters around the globe, get ready for the scramble, Google Checkout is going the way of the dinosaur! That once simple, easy to integrate ecommerce solution is no more. As of November 20th, 2013 if you are using Google Checkout, you had better change to something else.
Google Checkout was introduced in 2006 as a way to simplify online purchasing. Create one profile and use it everywhere Google Checkout is accepted. No need to retype your address and payment information. Sound familiar? Yep, sounds a lot like Paypal.
On the sales and development end it sounds has a similar model to Paypal's as well. It boasts an easy integration into your website. Just a few quick lines of javascript and you are basically done.
As a developer I loved Google Checkout. Small businesses with only a few items to sell, who had no real order fulfillment process in place, no actual credit card processing contracts were perfect for Google Checkout. It integrated easily with static HTML websites, dynamic PHP websites and there were even some really nice plugins for WordPress out there.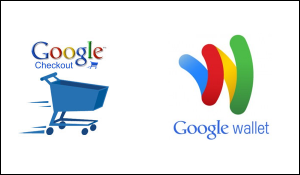 In 2011 Google introduced Wallet, and Checkout became a part of Google Wallet. I suppose we should have seen the writing on the wall then. Wallet was integrated with GMail and allows users to send and receive money to and from each other, once again, just like Paypal. If brick and mortar businesses support the app then you can pay with your digital Google Wallet on your Android phone instead of a plastic credit card. This change is shifting the payment model from eCommerce to personal finance and 2013 sees the final nail in the coffin – then end of Checkout.
For the small business owner it looks like Paypal is the only "easy" option left.