Mobile phone ownership is quickly outpacing desktop and laptop computer ownership. Trends show that more and more users are getting on the internet with smart phones and other mobile devices instead of the traditional computer.
The internet is in the palm of our hand, what are we doing with it?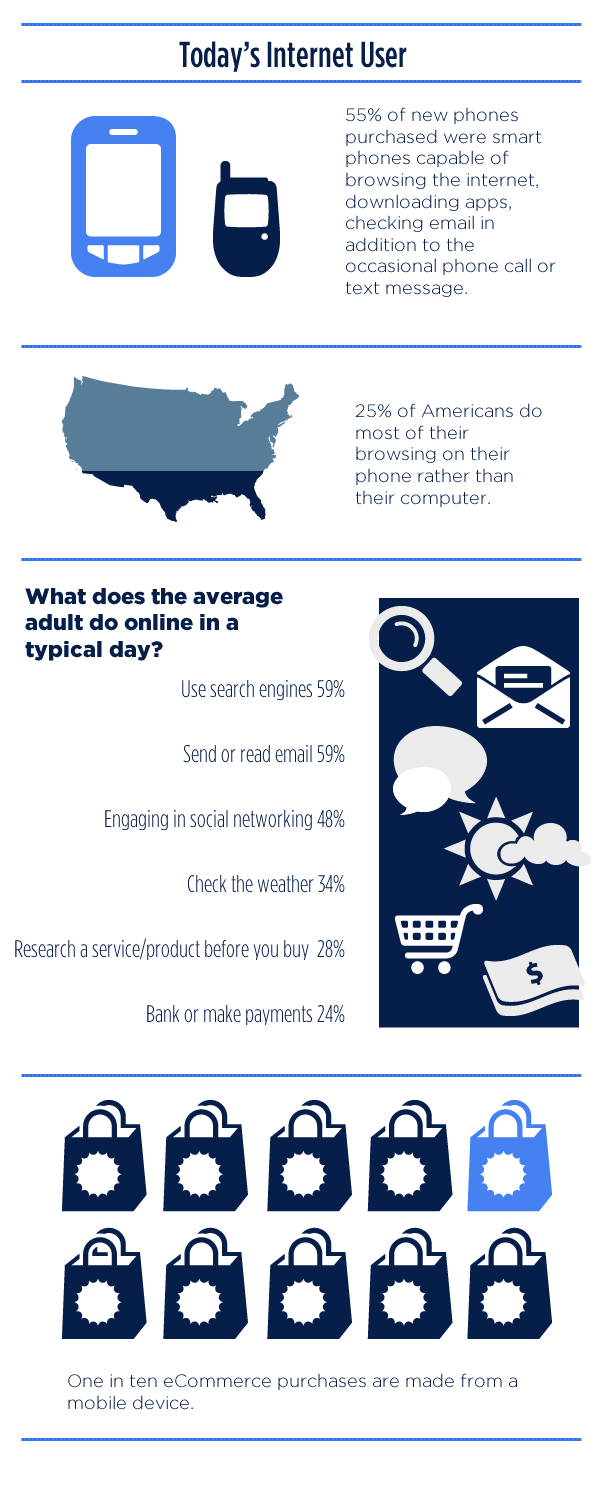 With more adults owning a mobile phone than own a computers it is time to target this new demographic. Make sure that your site is easily accessible to all of your potential clients. Marketers used to say that every business needs a website, now marketers are preaching the need for a mobile website as well.
Data Compiled from the Pew Internet project.